BASEBALL /SOFTBALL
 CONTACT # 760-927-9994                  Hdpleague.com 
For Instant news and information please follow us on our Facebook Page : High Desert Pony Baseball 
**************************************************************************************
SPRING SEASON 2023. PRACTICE WILL START JAN 17TH.  SEASON WILL START MARCH 11TH AND ENDS MAY 21ST.  NEW STARTING THIS SEASON ALL VOULNTERS WIL HAVE TO COMPLETE LIVE SCAN FINGERPRINTING BEFORE BEING ISSUED A VOULNTER BADGE. 

SPRING/WINTER 2023 INFORMATION NEW RULES FOR PONY LEAGUE.   AGE CUTOFF FOR SPRING/ WINTER 2023 APRIL 30TH FOR BASEBALL JAN 1 FOR SOFTBALL. PITCHING RULES:  A PITCH COUNT HAS BEEN IMPLEMENTED FOR BASEBALL 8U PLAYER PITCH THRU 19U PALIMINO. PITCH COUNT FORM CAN BE DOWNLOADED ITS LISTED UNDER RULES AND PRINTABLE FORMS. NEW BAT STANDARDS WILL ARE IN EFFECT  USA BATS OR WOOD BBCORR-3. LOOK UP LIMITS  FOR PITCHERS IN PONY RULE BOOK ALSO THEY ARE LISTED ON THE PITCH COUNT FORM.
NEW BAT INFORMATION!!!!  EFFECTIVE SPRING 2021 T-BALL BATS ARE NOT AUTHORIZED FOR USE IN 6U SHETLAND WITH THE LEVEL 10 SAFETY BALL. A USA BAT STAMP IS REQUIRED. NEW BATS WILL COME WITH THE STANDARD ALREADY PRINTED ON THEM. 
**********  HD captures their FIRST World Series Banner!      *********** 
The 12U Assassains capture World Series Silver World Series Banner at 2015 All Star Tournament.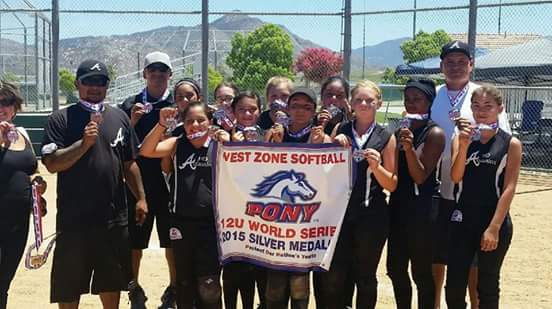 ****** U14 CRUSH FINISHES PERFECT SEASON ******
On Sunday 05/31/2015, the U14 Crush finished off their perfect 20-0 season in style by throwing a no hitter in their first game and then throwing a 1 hitter in their second game, winning each by the score of 11-0.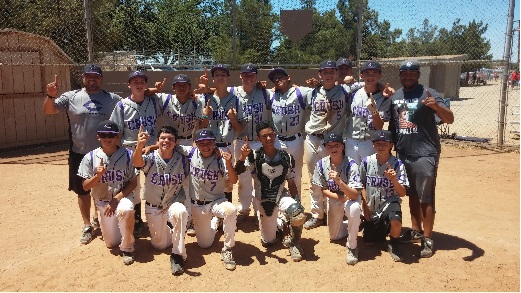 If you would like to join our league next season, sign up or contact us to find out more information.  Feel free to send text!
League President:
 Stephen DeCarteret:
760-927-9994
   
coach115@verizon.net 
League Vice-President:
Zach Donaldson:
League Softball Vice-President:  
Jaime Cerf: 760-486-4469 (text preferred)
 jayleela@hotmail.com
 Darlene Donaldson
909-543-5322
League Secretary:
Jayme buffo 760-686-0294
Jacob Ruis 760-686-0331 
jacob871@gmail.com
Snack Bar Coordinator:
 Valerie Gutierrez: 760-698-2204
Schedule Coordinators:
  Oscar Cisneros: bossman@ucla.edu
Mario Chivichon: chivi2114@gmail.com
Sponsorship Coordinator:
 Nancy Bernal 760-985-2270
 
Umpire In Chief:
 Zach Donaldson
Information Officer:
Jayme Buffo 760-686-0294
jaymebuffo@yahoo.com Connect with us:
MANAGERS: Please Report Scores to bossman@ucla.edu - When reporting scores please include the age division, the date and the score (if the game was one by forfeit please indicate that it was a forfeit).
In order to view baseball game schedules do the following:
Click on LEAGUE REGISTRATION at the top left.
Scroll to the division that you are interested in viewing the schedule for, and click on LIVE at tye bottom of the page,
Select schedule that you would like to view.  Standings are also available there.
If you would like to view only your team schedule click on the name of your team.